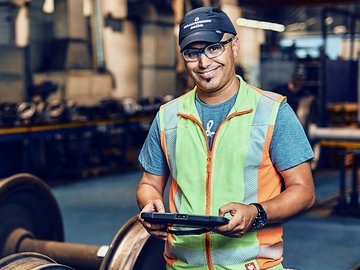 Company
Waggonwerk Brühl GmbH, a subsidiary of VTG, is synonymous with premium quality in freight wagon repair, maintenance and conversion since 1908.
History
Waggonwerk Brühl is amongst the most well-established and renowned wagon repair companies in Germany. Browse through the significant milestones in its illustrious history:
Company vision
Waggonwerk Brühl has been a successful company for over a century. One reason for our ongoing business success is the high quality of our services. Another is our corporate philosophy, which reflects our image of who we are as a company and what our mission is. Essentially, everything we do, every business decision we make is based on four key principles:
Customer-centricity: We place the wishes, requirements and individual needs of our customers at the center of all our activities.
Environmental awareness and conservation of resources: Fully aware of our responsibility toward the environment, we handle the resources at our disposal as sparingly as possible.
Occupational health and safety for our staff: Our employees and their knowledge underpin our success. They are this company's most valuable assets. Protecting their health and their jobs in line with the very latest standards is VTG's top priority.
Respectful and upright relations between management and employees: We willingly accept our responsibility and duty of care towards all employees. We see this company as one big team, working together to be successful. Everyone deserves the same respect and recognition – as colleagues and simply as human beings.
Innovations
Waggonwerk Brühl is always open to new ideas and makes use of innovative technology in the repair and maintenance of freight wagons. This approach gives both us and our customers an edge over our competitors. Why? Because innovation saves time and money. Just in the past few years, we have implemented the following innovations throughout our company:
WIST software – Digitalisation of processes and documentation for wheelset reconditioning (2020)
Digital, laser-based bogie measurement (2020)
Digitalisation of the entire process chain (since 2021)
Implementation of lean management methods across every link in the value chain (since 2022)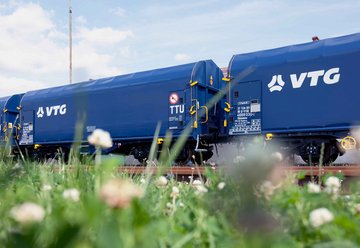 Responsibility
Sustainable, responsible action is firmly anchored in the corporate philosophy of Waggonwerk Brühl and the entire VTG Group.